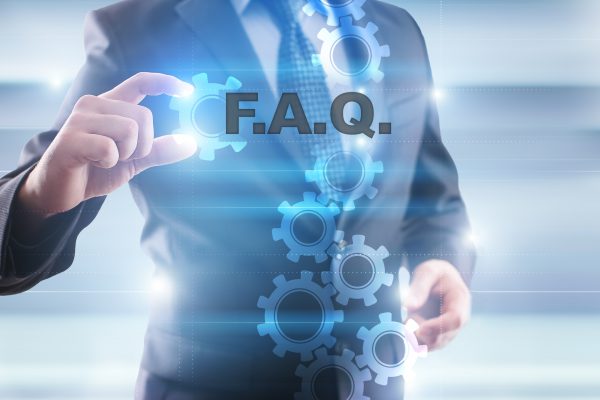 1- Functionalities
As a manager of my company, can I register new managers?
Yes, you can register as many managers as you like.
Can the user uninstall the app installed on his phone?
Yes, there is no way to prevent this. However, the system will notify the manager of this activity.
How is the user's confidentiality?
EasyTEM does not break the confidentiality of the content of the navigation, but only the volume of data used by the applications.
How long will the information be stored for?
In practice, how will my users activate?
Step 1: Introduction of each user's individual email (possibility of bulk upload via csv file)
Step 2: The system sends email to registered users with a link to download and register the EasyTEM application.
Is there a limit for users in the EasyTEM system?
Is there an application to be downloaded by the manager?
No, the manager interface can be accessed via any browser.
What operating systems does EasyTEM work on?
The EasyTEM application can be installed on cell phones that use the IOS or android system. And the EasyTEM system manager interface can be accessed by any browser.
What security does EasyTEM use to transmit/store data?
EasyTEM uses an extremely rigid system with highest data protection. CLICK HERE for details.
Will I be able to limit the functionality of the new managers registered by me?
2- Hiring & Finance
Does EasyTEM provide manpower for system outsourcing?
Yes, we have highly experienced professionals in corporate telecommunications management in our teams and partners. Depending on the segment of your company, we will indicate the ideal partner.
Is there a minimum stay period when hiring EasyTEM?
No, you maintain our system only if you are 100% satisfied with it.
3- Support
How does EasyTEM support work?
All requests must be registered in the support system. Our teams will handle the matter via the system and, if necessary, they will contact the user by phone.
4- Partnership & Career
Can I resell the EasyTEM system?
Yes, please consult our partnership policy.
I am a manager and I have my own clients. Can I use EasyTEM on my customers?
Yes, EasyTEM was designed for Telecom Managers and IT Managers. See our partnership plan for more details.
I live in another country, can I launch EasyTEM here?
Yes, please see our partnership plan for more details.